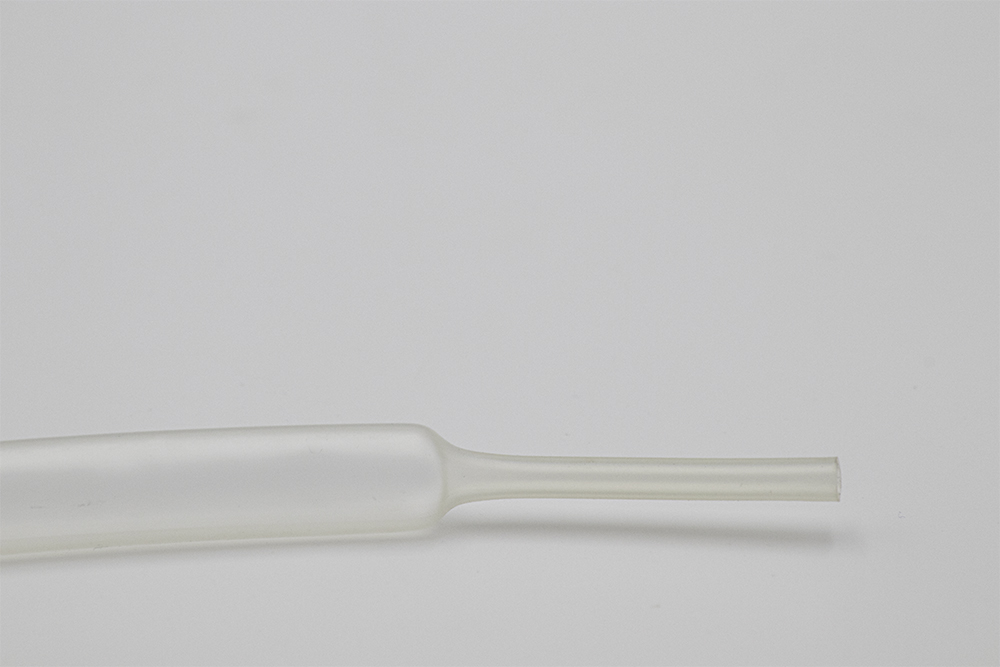 SHRINK TUBING IN TRANSPARENT / CRYSTAL CLEAR VERSION
Protection of labels and markings
Often cables, wires or even ropes have to be provided with labels. To protect the labels, shrink tubing in transparent or crystal-clear design is a simple, safe and cost-effective solution.
The labels are thus protected from mechanical stress and environmental influences and remain legible for longer.
Another advantage of transparent shrink tubing is the ability to perform visual inspections of the component or shrink-wrapped connections without having to remove the shrink tubing.
Transparent shrink tubing is available in various materials, such as polyolefin, PTFE, FEP or PVDF. Depending on the plastic used, shrink ratios of up to 4:1 can be offered.
Contact us – we are sure to have the right shrink tubing for your application.
Here you will find all our heat shrinkable tubing.
In addition to heat shrinkable tubing, we also carry insulating tubing in transparent versions. You can find our insulating hoses here.