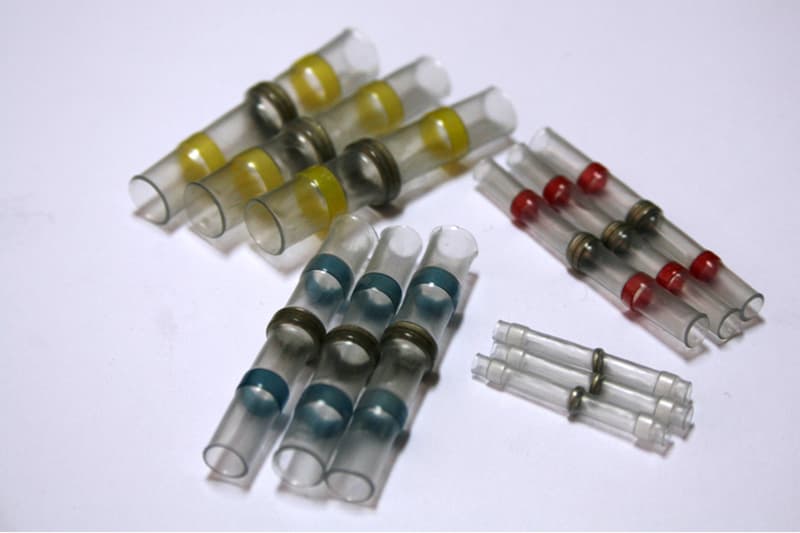 Soldering connectors
Soldering connectors with heat-shrink insulation
Due to their adhesive-lined heat-shrink sheath, soldering connectors are a quick and easy solution for resilient waterproof protection. They can be used for insulating and sealing connections between cables with a cross section of 0.1 mm² to 4.5 mm².
Material: Polyolefin sheath;
Operating temperatures: -55°C to +125°C;
Available inside diameter sizes: 1.7 mm to 6.8 mm;
Standard colors: Clear sheath with clear, red, blue, or yellow identification rings (designating size and dimensions).
Product data sheet PDF